Superstar Medical Education Services Leader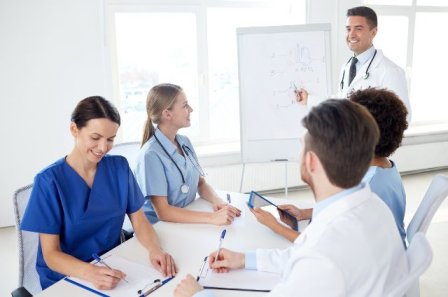 Click Here to Schedule an Appointment with Anthony
Here are some highlights of ONE of the exceptional candidates we are representing:
MBA Degree
Healthcare professional with 10+ years of experience specializing in Graduate Medical Education and the design, implementation and management of Residency Programs in both Medicine and Surgery.
Recruited to be the arbiter of cultural change transforming a community hospital into a community teaching hospital for both medical students and residents.
Improved scholarly attendance by 20%.
Increased exam scores by 10 percentage points.
Managed and reduced educational expenses by 7%..
Structured an Academic Support Center for a newly established general surgery residency within 90 days of an unexpected program accreditation with the ability to recruit that cycle.
Raised $9,000 for the hospital's surgery residents for educational conferences and research.

Executive Recruiter
Nursing Recruitment
Healthcare Recruiters
Healthcare Staffing Agency
Healthcare Staffing
Healthcare Jobs
Healthcare Staffing Agencies
Executive Search
Recruiting
Healthcare Executive Recruiters
Medical Staffing Companies
Healthcare job search
Healthcare Executive Search firms
Executive Healthcare jobs
Director Medical Education Services
Director Medical Education Services
Director Medical Education Services