Superstar Interim Emergency Department Executive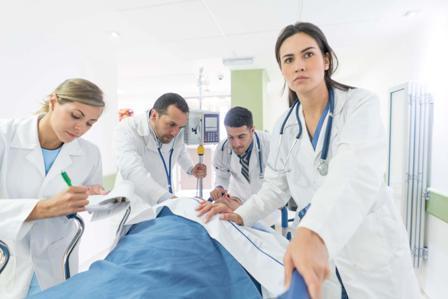 Click Here to Schedule an Appointment with Anthony
Here are some highlights of ONE of the exceptional candidates we are representing:
MSN and MBA Degrees
Certifications in TNCC, ENPC, ACLS, BLS, NIHSS and PALS.
10+ year in Emergency Department/Trauma Services leadership experience in hospital area.
Conducted employee engagement interviews, meeting with 100% of staff each month.
Conducted education for ED coder to reduce reimbursable opportunity losses, decreasing loss of reimbursable charges by 15% the first month and 100% by the second month.
Developed a plan to centralize mental/behavioral health observations through closed circuit cameras to one location for the facility, saving over $400,000, annually.
Identified an ED list of 138 unnecessary expendable supplies, saving over $102,000 in inventory.
Consolidated duties, resulting in a savings of over $150,000, annually.
Converted outsourced Trauma Registry to in-house documentation, resulting in a savings of $10,000.
Placed eight requisitions for personnel, interviewed and hired six new nursing staff, reducing reliance on travel nursing staff by 80% and saving $29,600 per week in traveler expense.
Generated new and repeat business, e.g., renewal of annual ~$35 MM contract and two new contracts of over $17 MM each by creating positive VIP customer experience under extreme conditions.
Minimized turnover and saved ~$1.8 MM by improving challenging living conditions and sanitation for a Forward Operating Base (FOB) with a workforce of over 8,000-personnel, reducing vector spread disease.

Executive Recruiter
Nursing Recruitment
Healthcare Recruiters
Healthcare Staffing Agency
Healthcare Staffing
Healthcare Jobs
Healthcare Staffing Agencies
Executive Search
Recruiting
Healthcare Executive Recruiters
Medical Staffing Companies
Healthcare job search
Healthcare Executive Search firms
Executive Healthcare jobs
Interim Director Emergency Department
Interim Director Emergency Department