Superstar Oncology Services Leader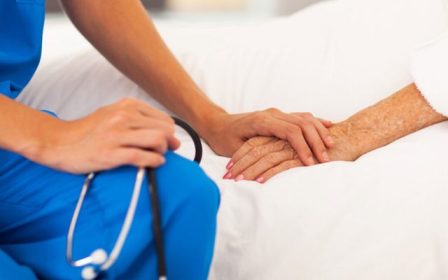 Click Here to Schedule an Appointment with Anthony
Here are some highlights of ONE of the exceptional candidates we are representing:
BSN Degree
10+ year in Oncology and Cancer Services Leadership experience in hospital area.
Improved staff engagement, increased staffing and stabilized staff engagement within 120 days.
Achieved patient satisfaction of neuro-oncology services – upper 90% consistently.
Oversaw 2 satellite free-standing clinics, 35 direct reports, and 2 cost centers operational budget of $5-10 million.
Increased hospital awareness of oncology services by being present in safety huddles and participating in hospital-based programs.
Launched Palliative/Supportive Care Clinic specific to oncology – decreased walk-ins and no-show patients to under 25%.
Improved staff engagement, from mid 50% to low 70%, and reduced turnover to less than 10% in 1 year.
Maintained patient satisfaction with medical oncology tumor specific multi-disciplinary clinics at 100% to upper 90%.
Accountable for cost center budget $10 million – maintained payroll variance under 10%.
For more information on Oncology Nursing check out Oncology Nursing Society

Executive Recruiter
Nursing Recruitment
Healthcare Recruiters
Healthcare Staffing Agency
Healthcare Staffing
Healthcare Jobs
Healthcare Staffing Agencies
Executive Search
Recruiting
Healthcare Executive Recruiters
Medical Staffing Companies
Healthcare job search
Healthcare Executive Search firms
Executive Healthcare jobs
Director Oncology Services
Director Oncology Services
Director Oncology Services