Superstar Progressive Care unit Services Leader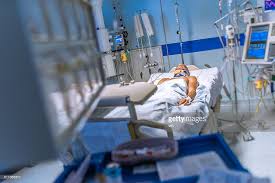 Click Here to Schedule an Appointment with Anthony
Here are some highlights of ONE of the exceptional candidates we are representing:
BSN and MSN Degrees
Certifications in AHA, BLS and ACLS
10+ years Progressive Care Unit Services Executive experience in hospital area.
Improved overall Patient Satisfaction for willingness to recommend for facility from 50% to 100% within first 3 months.
Improved patient satisfaction scores for call light response rate from 53% to 90% within first 3 months.
Nominated for 2017 Nurse Excellence Award.
Successfully prepared multifaceted specialty pharmacy company for the initial ACHC accreditation survey.
Enhanced bottom-line by instituting measures to increase profits by 15% and decrease inventory costs by $500K+.

Executive Recruiter
Nursing Recruitment
Healthcare Recruiters
Healthcare Staffing Agency
Healthcare Staffing
Healthcare Jobs
Healthcare Staffing Agencies
Executive Search
Recruiting
Healthcare Executive Recruiters
Medical Staffing Companies
Healthcare job search
Healthcare Executive Search firms
Executive Healthcare jobs
Director Progressive Care unit Services
Director Progressive Care unit Services
Director Progressive Care unit Services